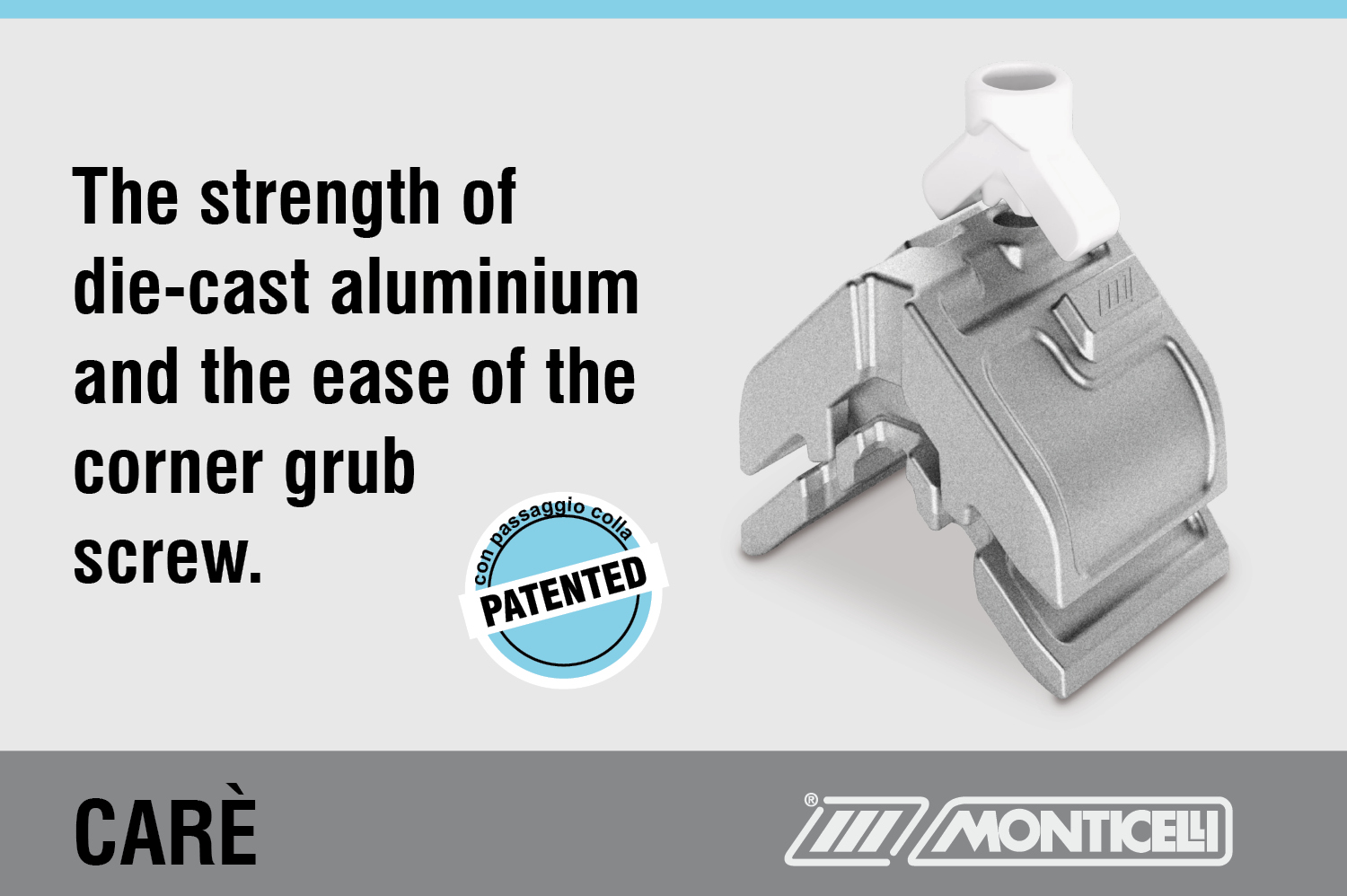 Carè
The strength of die-cast aluminium and the ease of the corner grubscrew.
Die-cast aluminium corner joint tightened with a grubscrewat the top and fixedoutwardbuttons. This corner joint with verticalexpansionreplaces the extruded one and improves the assembly of the profile. Ithasspecificgluechannels to guaranteeperfectsealing and greaterstrengthwhileavoidinganywaste or spill.
Click here to find out more.
For more information info@monticelli.it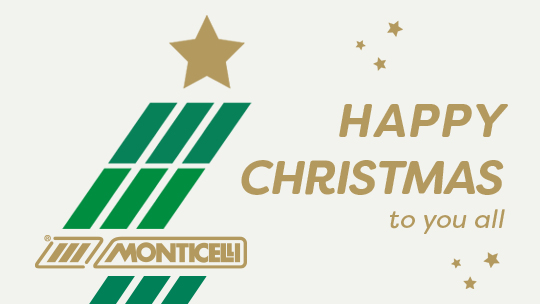 Our company will be closed for Christmas holidays from December 24
th
to January 2
nd
included.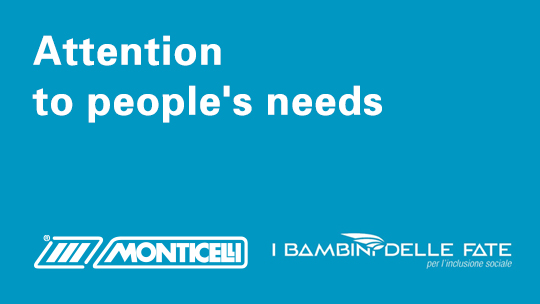 One of the values we have learned from Domenico Monticelli is the attention to people's needs.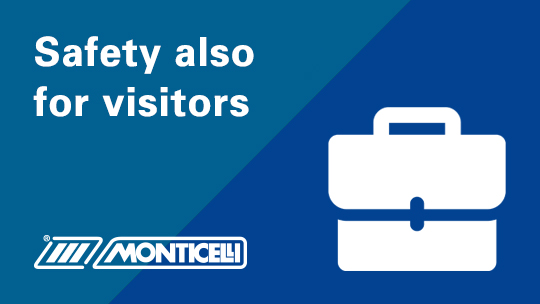 At Monticelli we have invested in a program to manage contractors: this system, in addition to keeping track of the presence of employees, controls and processes the accesses of contractors.