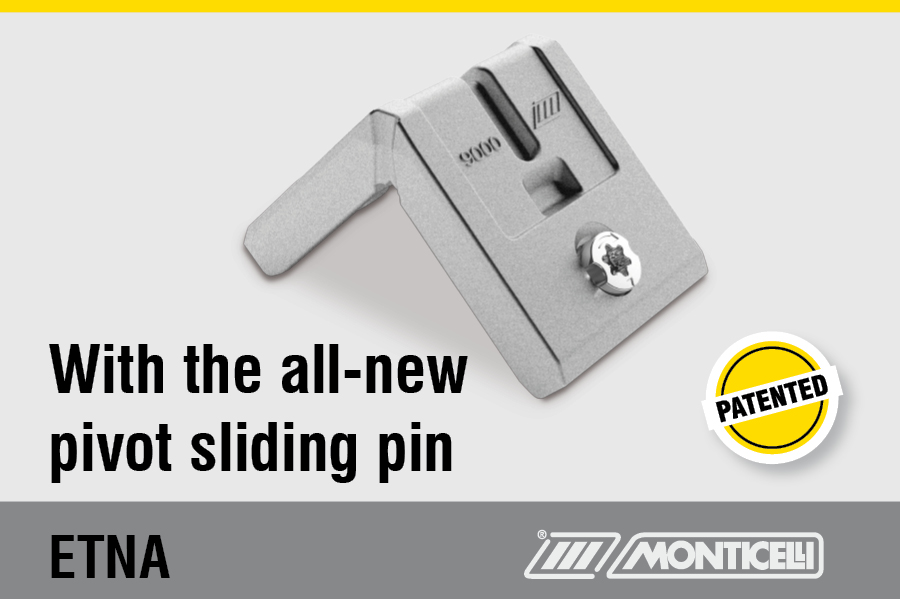 Etna: With the all-new pivot sliding pin
Die-cast aluminium corner joint with pivot sliding pins.
It allows the manual installation of very low window and door profiles. The coplanarity and the perfect tightening are guaranteed by the special pins. The fastening can be adjusted to compensate drilling inaccuracies. It has specific glue channels to guarantee perfect sealing and greater strength while avoiding any waste or spill. Patented.